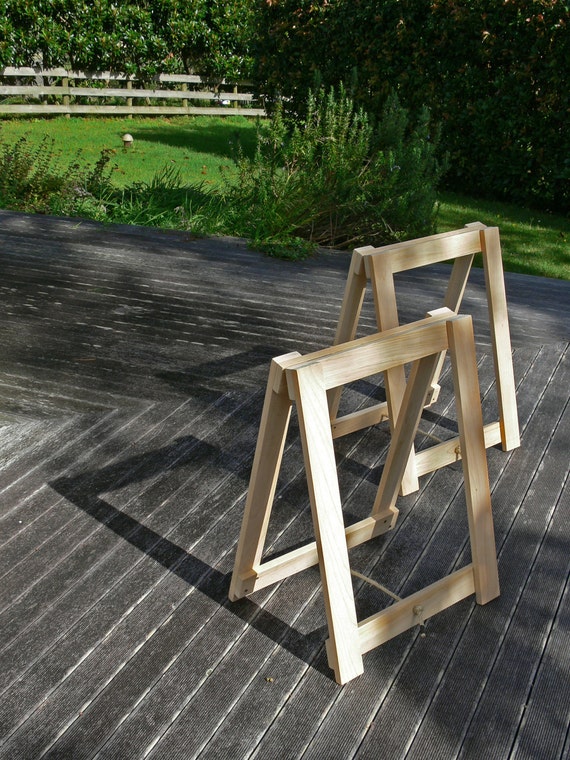 A 'How-to' guide to build your own trestle table legs.
Simple, good and versatile. With attention to detail these minimal timber trestles are the perfect base for your own unique table. Whether you put an old door or recycled timber floor boards on top – it's up to you.
The DIY Guide provides you with all you need to know to build a pair of trestles.
Starting with basic tools required, a shopping list and a full step by step graphic assembly with measurements. All you have to do is to put some time and labour in it!
The DIY Guide is for a trestle with the following dimensions:
Height: 690mm (unfolded)
Width: 520mm
https://www.etsy.com/listing/100084373/trestle-table-legs-diy-guide-pdf-bock